Getting Through It…
March 16, 2020

Posted by:

Susan St. John

Category:

Blog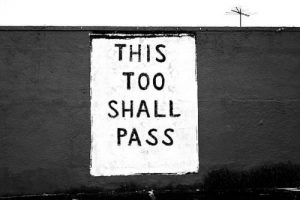 During this incredible time of stress, and especially if you are one is facing quarantine and isolation, it's vital to take extra care of yourself.
Stay in touch with your support system via phone, zoom, Skype, etc. Regular safe contact with those you love can be a life saver and you can give others support and encouragement as well as gain vital community connection that can keep you going.
Take deep breaths, often. One good technique is to count to five while breathing in, count to 3 while holding, and count to 5 while exhaling. This will help to slow down your brain wave patterns and give your body the oxygen it needs for clearer thinking.
It's finally time to pick up that book you've been meaning to read! Or that house project you've been putting off. Do you like to knit or paint? Pick up those little hobbies and projects that can engage you and get your mind off the anxiety that's going on around you.
Make nourishing meals. Broth and tea can be indispensable right now for warming your bones and calming your spirit.
Meditate and journal. Get those feelings out! And connect to your own spiritual center. There are dozens of great meditation apps available as well as countless youtube videos that offer mediations and calming words of wisdom.
Stay healthy and let's all get through this thing together!!